Sea Hawk Safety invents beverage service solutions to reduce operational,
regulatory, and compliance costs related to food safety. We're committed to protecting the health and safety of your guests with environmentally friendly solutions that support corporate sustainability goals.
The Sea~Gun is innovating the way soda guns are cleaned with a fully programmable and automated system what works with your existing soda guns, water supply, and drains. It's easy to install, no plumber or electrician needed. We ensure the integrity of the system for the life of the install.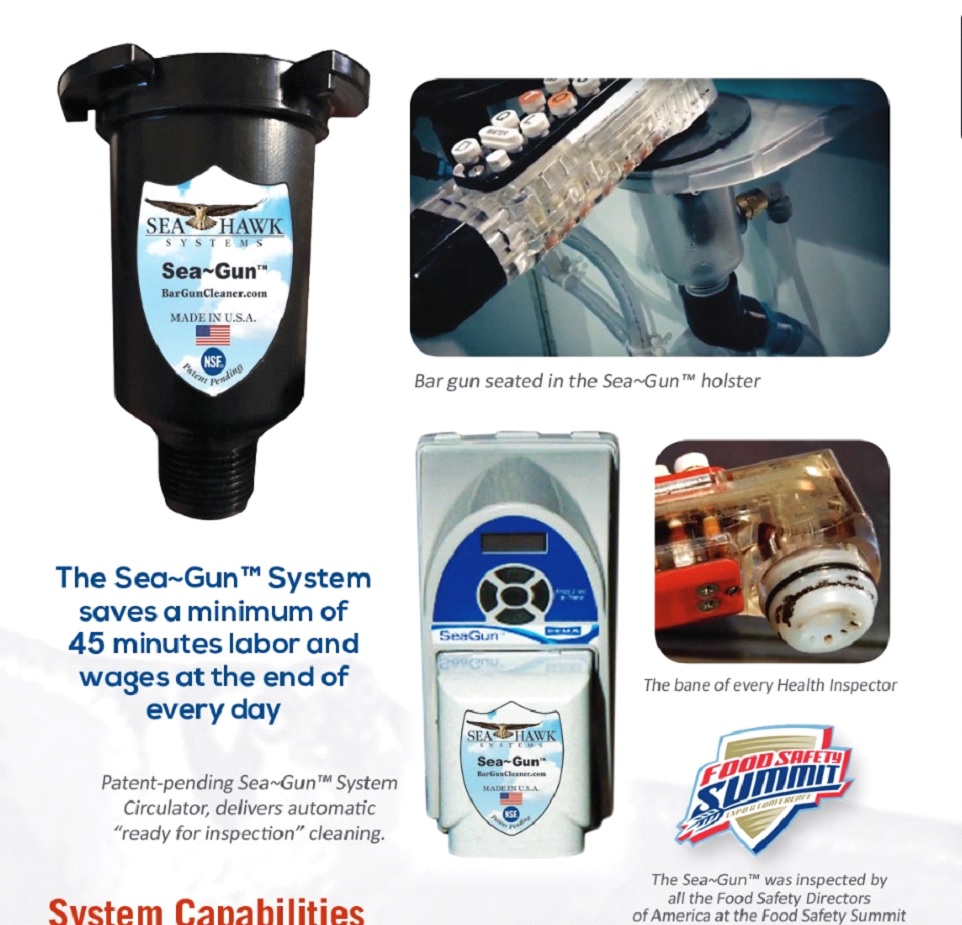 The Interceptor water based pesticide eliminates fruit flies, cockroaches and their eggs. No technician or expensive pesticide service needed.
The only alcohol-free foam hand sanitizer with Bacteria kill log of 99.9999%, neutralizing NoroVirus and H1N1.
Sea Hawk's patented and patent pending (allowed) products are MADE IN USA.​
We have more products in the "near launch" pipeline to help you combat the spread of Covid-19, Coronavirus, norovirus and more. To get on the pre-order or beta tester list, please contact us. High demand is anticipated.